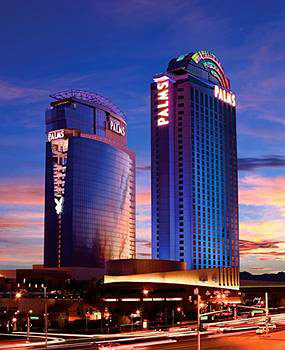 "Each of the Five Points is a finger," said Bill "The Butcher" Cutting in the film Gangs of New York. "When I close my hand it becomes a fist. And, if I wish, I can turn it against you."
Twenty of World Extreme Cagefighting's mixed martial artists will enter The Palms Casino Resort in Las Vegas, NV on Nov. 18 for WEC 44 Brown vs. Aldo, make fists, and turn them against each other. Here are five points to watch for on Wednesday night.
Legacy Fight
Mike Thomas Brown (22-4, 4-0 WEC) has bested the world's top 145-pounders since arriving in the WEC, including two wins over former champ Urijah Faber. His third title defense comes against Brazilian buzz saw Jose Aldo (15-1), a Brazilian Jiu-Jitsu world champion who has punched, kicked, and kneed his way to five finishes in five WEC fights.
Brown's wrestling and grit are his strongest weapons against the Nova Uniao black belt. Aldo has never seen danger in his contests and the American Top Team representative will likely present a rude awakening. Frustrating Aldo with repeated takedowns will test the cardio, will and ground defense of the 23-year-old.
Aldo's kill-first-ask-questions-later style doesn't suit him well against the patient, technical Brown, whose crisp boxing yields knockout power. If Aldo's speed—his best asset—comes with strategy, it will be a rough night for the American. A varied striking attack at a five-round pace is key for Aldo because he has to set the explosives before he can blow Brown up.
Manvel the "Anvil" Pulls His Weight?
Manny Gamburyan and Leonard Garcia followed similar paths into the WEC. Both are UFC veterans with decent names who dropped down to 145-pounds to fight in the WEC. The key difference is that Garcia blasted his way into the promotion, knocking out Hiroyuki Takaya and Jens Pulver en route to a title shot, while Gamburyan earned a plodding decision over John Franchi at WEC 41 in June.
Gamburyan's top-control oriented judo is a powerful weapon against Garcia's aggressive but loose guard. Jameel Massouh took advantage of Garcia's lax grappling in a close split decision loss at WEC 42 in August; however, the Texan's devastating hands can block takedowns by blacking out fighters. The Greg Jackson MMA representative's endurance should be the key difference against a stifling yet predictable "Anvil."
Still Sharp?
Former WEC lightweight champion Rob McCullough has a stern style clash on his hands when he meets judo specialist Karen Darabedyan center cage. The Californian has posted two lukewarm wins since dropping the title and one enthralling loss to Donald "Cowboy" Cerrone. In Darabedyan, he gets a hungry debuting fighter with an amateur boxing background.
A game fighter standing across from McCullough is exactly what the muay Thai stylist needs. Fighting off the takedown and forcing an inferior stand-up fighter has been McCullough's calling card for years. Win or lose, fans will see if "Razor" is still sharp. In a messy line of contenders, an emphatic victory can put McCullough's up-down WEC career on a higher trajectory.
Taking Down, Taking Off
Danny Castillo's WEC 42 technical knockout over rising lightweight prospect Ricardo Lamas places him in a bout against former Oklahoma State University wrestler Shane Roller. If Castillo, an NAIA All-American wrestler, wants to continue climbing up the WEC's 155-pound ladder, he has an uphill battle against a three-time Division I All-American. But the scrappy Team Alpha Male fighter is like his opponent—en route to becoming a complete fighter. Still, Roller's higher level wrestling and budding submission prowess should overcome Castillo's strikes and heart.
Off TV, On the Right Track
Unorthodox Brazilian kickboxer and submission fighter Diego Nunes hopes to steal some of L.C. Davis' luster in a preliminary bout that prepares future featherweight contenders for television.
Nunes brings a cool—if not weird—confidence into the cage and he'll need it against an explosive fighter like Davis. The IFL standout earned a controversial split decision against Javier Vasquez in his debut at WEC 42. That same night, Nunes shut down American Top Team's Rafael Dias. While Nunes is adept at submissions, he prefers to stand up, which the Sengoku and Affliction veteran tends to forego for a wrestler's top control special. Davis has faltered when it matters and Nunes should push him to the brink in a toss-up bout.